200 HR TRAINING
Train With Us
This is an immersion into what it means to be an embodied follower of Jesus and teacher of yoga. This is about taking your yoga practice and your relationship with God to the next level (or next 10 levels). This is about stepping into your calling to make space so others can know the Peace and Presence of God.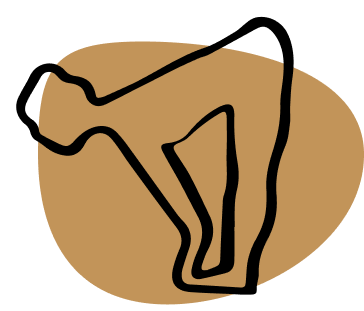 TESTIMONIALS
What Our Graduates Say
Our graduates tell us every year how life-changing this training is. Read their stories of breakthrough below.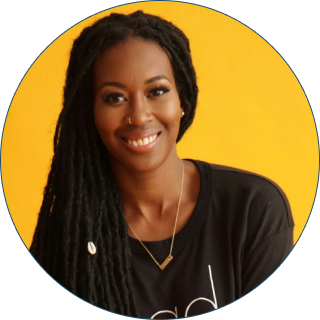 As a new yoga student with only a year of practicing under my belt, I felt completely unqualified…By the end of the first session, I knew I was called to be there.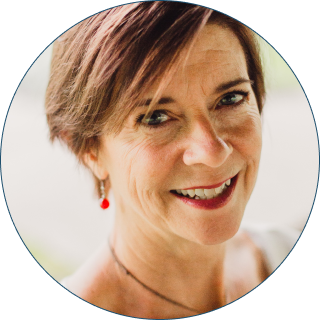 This training has enriched my soul and taught me how to embody scripture in my yoga practice.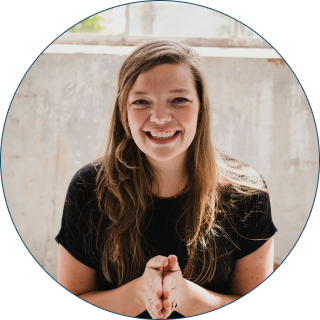 Here is a chance to study with a team that authentically lives out their faith and honors God in what they do. I loved every bit of this training.
LIFE-CHANGING INVESTMENT
​​Join our Live Online 200hr Yoga Teacher Training
12 Month Early Bird Plan
$275/mo
$260 / month
An experience of learning and teaching online that will give you confidence to teach in any format
Access to The Yoga Abbey's Members Wing from the day of enrollment through training (an $84+ value)
Access to The Yoga Abbey's Leaders wing with sequence breakdowns, class themes, and advanced workshops for 3 months after training ends (A $150+ value!)
Most Popular
4 Month Early Bird Plan
$788/mo
$750 / month
An experience of learning and teaching online that will give you confidence to teach in any format
Access to The Yoga Abbey's Members Wing from the day of enrollment through training (an $84+ value)
Access to The Yoga Abbey's Leaders wing with sequence breakdowns, class themes, and advanced workshops for 3 months after training ends (A $150+ value!)
Pay in Full – Early Bird
$3,000
$2,850
An experience of learning and teaching online that will give you confidence to teach in any format
Access to The Yoga Abbey's Members Wing from the day of enrollment through training (an $84+ value)
Access to The Yoga Abbey's Leaders wing with sequence breakdowns, class themes, and advanced workshops for 3 months after training ends (A $150+ value!)
Scholarships are available. Please see the FAQ section below for more details.
Training Schedule
One of the things that really sets our training apart from other online teacher trainings is our emphasis on live instruction. The dates and times listed below are for our live weekend lectures + discussions and trainee participation during these weekends is mandatory. During the week, you will meet with your pre-assigned Small Group for 90 minutes and with your pre-assigned buddy for 30 minutes.
Spring Session
Starting March 4th and Completing June 19th
Weekend Training Times
Friday: 1-4pm ET
Saturday: 10am-12pm ET and 1-5pm ET
Sunday: 1-5pm ET
Week One
An Introduction to The Yoga Abbey's Embodied Sequencing Template and General Principles of Alignment
Week Two
Embodied Sequencing, Principles of Flow, Sanskrit 101, and Yoga Anatomy
Week Three
Embodied Sequencing, Pranayama 101, and Introduction to Energy & Subtle Body
Week Four
Embodied Sequencing, Principles of Standing Neutral & Open Poses, Applied Anatomy
Week Five
Embodied Sequencing, Principles of Standing Balancing Poses, Principles of Revolving Poses
Week Six
Embodied Sequencing, Principles of Backbending, Principles of Inversions, Yoga History & Philosophy
Week Seven
Embodied Sequencing, Principles of Seated Forward Bends, Restorative Yoga 101, Meditation
Week Eight
Yoga History & Philosophy, Ethics for Yoga Teachers
Week Nine
Meditation, Prenatal Yoga 101, Conscious Communication
Week 10
Ayurveda 101, the Business and Logistics of Teaching Yoga, and GRADUATION CELEBRATION!
What You'll Need
A yoga mat, two yoga blocks, one yoga strap, and a blanket or towel that can be folded to the width of a yoga mat and provide adequate support for sitting.
The following books:
Prayer of Heart and Body: Meditation and Yoga As Christian Spiritual Practice by Tom Ryan
Light on Yoga by B.K.S. Iyengar
The Contemplative Pastor: Returning to the Art of Spiritual Direction by Eugene Peterson
A strong internet connection that allows you to stream live video and audio without any interruption is required. Because we don't have the luxury of being together in-person, it's essential that we're able to see and hear you clearly over Zoom.
An open mind, willing heart, teachable spirit, and a generous demeanor.
Yoga teacher training is one of THE most rewarding and challenging experiences. You'll be stretched physically, emotionally, and mentally as you dive deep into your own beliefs and experiences while being introduced to teachings and philosophies that may be totally new to you. There will be moments where you want to throw in the towel from pure exhaustion, moments of boredom and impatience as you listen to a fellow trainee stumble through their practice teaching, moments of heart-racing anxiety as you get up to practice teach, and moments of deep connection and joy as you step into a deeper knowing of God's abiding love in and around you.
It's a roller coaster journey but reaching the end of it is immensely gratifying and life-changing!
What To Expect
Through a combination of large-group lecture and discussion, yoga and meditation classes, small group practice teaching, and personal reflection assignments you will be stretched, shaped, and nurtured into a yoga teacher.
In addition to the live training sessions, you will meet with a pre-assigned Small Group and a pre-assigned buddy eight times over the course of training to practice teaching. The Small Group sessions will be 90 minutes long and the buddy meetings will be 30 minutes long. Your Small Group meeting time will be set for some time between 10am-8pm ET Monday-Thursday (groups are formed based on your stated availability) and buddy meeting times will be set by you and your partner.
You will also have homework assignments due between each live teaching session that will be a mixture of reading assignments, watching pre-recorded material, and written responses.
Expect to work really hard, build incredibly deep friendships, stretch the lines of your comfort zone, be amazed at all you + God in you are able to accomplish, and learn more about yourself than ever before. We didn't design a passive 200 hour training program. We will be in it with every step of the way, encouraging you when you need a pep talk, praying for you when you need strength, and clarifying things for you as many times as you need until it makes sense. We are committed to seeing you not just complete this training but thrive in it.
​​This material and methodology, this way of praying and preaching God's goodness, will not leave you the same as before. It will make you a better person, partner, friend, and leader. It will sharpen you and stretch you and shape you into a newer creation, one more able to walk in the abiding Peace and Presence of God.
FAQs
What if I need to miss a session?
In order to ensure comprehension and help you graduate on time, you will only be permitted to miss up to 6 hours of live training. We will send you the session recording to watch and and an additional homework assignment to complete to make sure you're on the right track.
If you absolutely cannot miss work on Fridays, we will record the sessions and send them to you to watch that evening before Saturday's sessions (this will not count towards your 6 hours). Any additional time missed will jeopardize your ability to graduate, cost you additional money to reimburse teachers for their time, or both.
All this to say, this is not a casual or self-paced teacher training. This is a highly interactive training that requires your full participation and presence in order to be successful. As the saying goes, you get out what you put in. Since we aren't able to gather in person it's critical that you are committed to full participation online.
We know this is a big commitment. But this level of participation and interaction is truly what sets The Yoga Abbey's training apart from other online yoga trainings. We've found that the richest connections with each other and the material happens when we are all present and learning together.
Do you have any scholarships?
We have five partial scholarships for each training available. These scholarships are reserved for people underrepresented in the Western yoga community and/or those serving people underrepresented in the Western yoga community. The scholarship deadline for our Spring Training is January 31. We will be reviewing applications that week and notifying applicants by Friday, February 4.

If you would like to apply, please submit your application here.
If you have any further questions, please email training@theyogaabbey.com.
Are you registered with Yoga Alliance?
Yes! Upon graduation you will be eligible to register as an RYT-200 with Yoga Alliance.
What if I haven't been practicing yoga for a long time?
Many of our students enroll in training after experiencing deep healing, freedom, and peace on their yoga mats for the first time. We don't set a requirement for how long you need to have practiced before enrolling because we know that God delights in using each of us for His glory and our good.
That being said, if you are newer to yoga and don't have a strong familiarity with the different asanas (poses), you will need to work harder than your peers who have spent more time on their mats learning the names and shapes we use a lot in yoga. By no means does this disqualify you! We've built in lots of layers of support and connection to make sure you're taken care of. But our biggest encouragement is to practice as often as you can before training starts to help build greater confidence and familiarity with the practice.
Who will be leading this training?
The majority of the training will be led by Caroline Williams and Alison Cox. There will be a handful of guest teachers we bring in to share their expertise on certain topics.
Meet Caroline, the Founder of The Yoga Abbey
Caroline has been practicing yoga for over 10 years and has been teaching Jesus-centered yoga classes since 2015. With over 600 hours of training specializing in vinyasa and prenatal yoga, she leads classes that combine strong physical alignment with deep spiritual awareness. Caroline has taught in yoga studios and on retreats, but her main classroom is YouTube where she's led hundreds of thousands of people around the world in Jesus-centered yoga classes.
Seeking to foster a deeper Christian yoga community online and support other Christian yoga teachers, she started The Yoga Abbey in 2018. The Yoga Abbey is an online yoga sanctuary that offers Christian yoga classes, meditation practices, devotional resources, advanced workshops, and Spiritual Direction.
Meet Alison, The Yoga Abbey's Director of Operations and Training
Alison began her yoga practice over 10 years ago to find relief from chronic anxiety and neck pain which had developed over time from high-impact sports and injuries. Soon after her yoga journey started, she witnessed the effects of mental clarity, emotional ease, and the healing of physical pain in her body.
Alison has been teaching yoga since 2015 and has led classes in various studios, churches, and trauma recovery spaces across Dallas and Chicago. Her classes bring an awareness to personal alignment, encourage exploration into a healthy range of motion, mindful breathwork, and create space for The Holy Spirit to heal and transform. She is an RYT 500, E-RYT 200, YACEP, and has previously instructed in three teacher training programs.
Meet Jamie, our Anatomy & Physiology Instructor
Jamie Terry is an RYT 200 and a Functional Range Conditioning Mobility Specialist. She has been teaching yoga since 2015 and joined The Yoga Abbey community in 2020. Movement has been a part of her life from an early age through dance, martial arts, outdoor adventure sports, and long distance running.
Love for God, compassion for mental health, fascination with body and nature, and a desire to serve through teaching have led Jamie to this path of faithful, embodied stewardship through Yoga and Functional Movement. Her desire is that you would see more of God through body stewardship and learn how to move with more confidence and joy.
Meet Melissa, our Contemplative Prayer and Meditation Instructor
Following the threads of beauty and hospitality (her core values), Melissa Reed (RYT-200) has been led by the Spirit to serve in the world as a Spiritual Director – holding space for others to experience the beauty and hospitality of God's love. She received her training through the Sustainable Faith School of Spiritual Direction and has been serving as a Spiritual Director since 2017. Continuing to pursue beauty and hospitality, also fueled by her 20+ year love of yoga, Melissa completed her 200 hour Yoga Teacher Training through Yoga Six in 2018, followed by 25 hours with The Yoga Abbey in 2020. Melissa has gently guided yoga students in local classes, online, and in international retreats.
Meet Kelly, our Yoga History & Philosophy Instructor
Kelly McLellan (E-RYT 200, RYT 500) has been practicing yoga for over 25 years and teaching for almost as long! She attended the University of Florida where she studied psychology and the mind-body connection. She went on to receive a Masters in Health Science Education specializing in holistic health. Kelly is the owner of Getting Still, creator of Sanctuary Studies, freelance yoga teacher-trainer, and faculty member at Montreat College where she teaches classes that blend the ancient practice of classical yoga with sacred Christian scriptures. Her published works include The Postures of Prayer: A Christian Yoga Deck and Journeying through the Chakras with Christ.
LEARN FROM THE BEST
Meet Your Instructors
Alongside Caroline Williams is a team of incredibly gifted instructors who will be sharing their expertise in this training.

Alison Cox
Asana & Pranayama

Melissa Reed
Meditation & Contemplative Prayer

Kelly McLellan
Yoga History & Philosophy

Jamie Terry
Anatomy & Physiology
THE YOGA ABBEY
You Belong Here
It doesn't matter if you can't touch your toes or struggle through a vinyasa. It doesn't matter if you've never gone to Bible school or cringe at the thought of sitting in silence for longer than 60 seconds. It doesn't matter if you have no plans to ever actually teach a yoga class. You are never more qualified or ready than you are now.