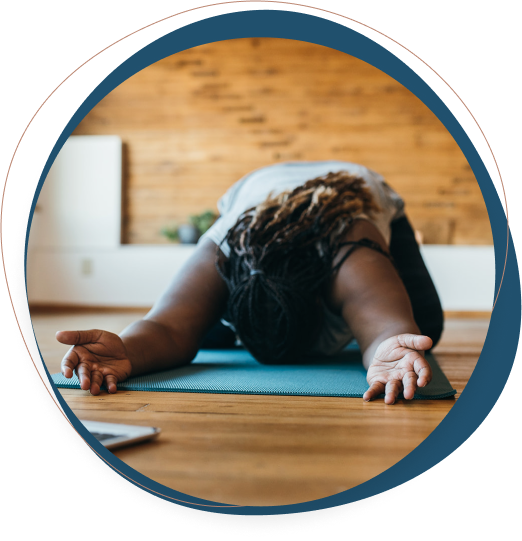 The Five Intentions
---
A Study of Biblical Embodiment
---
A 15 hour exploration of what the Bible teaches about God With Us (and how that changes everything).
We normally just teach this in our 200 hour yoga teacher training but…
Every time we teach *this* material to our trainees there's a few minutes of stunned silence afterwards.
The next day at least a dozen trainees tell us that they spent hours talking about it afterwards with their friend, partner, parent, or pastor.
Even our seasoned instructors have told us that this Biblical model of embodied praying has changed everything about how they approach God and consider what connecting with Him looks like.
And we want to share it with you…
You, the sometimes-yoga-person longing to find a consistency and rhythm that feels nourishing on and off the mat.
You, the insatiable learner hungry to dig deeper into Scripture and discover new connections…
You, the lover of Jesus, curious about this whole idea of embodiment…
This 15 hour training is designed for anyone and everyone longing to go deeper and learn more about Biblical embodiment.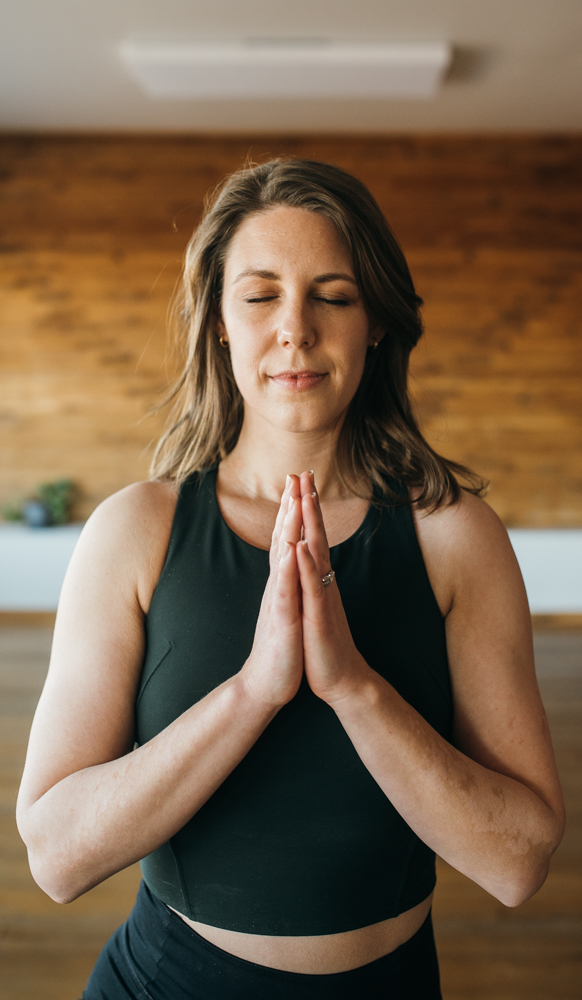 You'll never pray (or practice yoga) the same way again.
We know the story of Jesus – God in the flesh, walking among us, teaching us about who God is and what relationship with Love itself looks like. But long before Jesus, God was reaching out to humanity, making a way for us to draw near and be with him.
And God With Us didn't come to an end when Jesus stopped waking this earth. In fact, the Greek word used by the Apostle Paul to describe us Jesus-followers today is translated temple but it means so much more than that. Paul was referring to the holy of holies, the place in the ancient temple where God's Spirit dwelt.
There is so much wisdom in the blueprint of the Tabernacle that we will draw from to teach us how to embrace our humanity and draw near to God who is always with us.
Come learn the why + how behind a deeply embodied life of faith.
Module Breakdown
| Topic | Yoga & Meditation Teacher |
| --- | --- |
| Intention 1 | Presence | Alison Cox |
| Intention 2 | Offering | Jamie Terry |
| Intention 3 | Restoration | Kelly McLellan |
| Review & Integrate | Kelly McLellan & Melissa Reed |
| Intention 4 | Awe | Melissa Reed |
| Intention 5 | Union | Kate Lee |
Each Session follows the same rhythm – an hour of lecture and reflection led by Caroline Williams, followed by an hour of yoga led by one of our incredible teachers. Each yoga class embodies the material taught during the first hour of the session and is accessible for all bodies and abilities.

Please read the 'What You'll Need' and 'FAQ' tabs above for more information.
What You'll Need
A curious mind, open heart, and teachable spirit. God is ready to delight you with his Love and nearness!
A yoga mat, two yoga blocks, and a journal probably wouldn't hurt either.
You'll receive a brief manual that you are welcome to print out or just refer to on your screen. Within this manual will be journal prompts and we strongly encourage you to spend some time each week considering them with God. This will not only greatly deepen your understanding of God With Us, but will also satisfy three of the 15 total hours 😉
FAQs
Can I get credit with the Yoga Alliance for this?

Yes! If you already registered with the Yoga Alliance, you can receive 15 continuing education credits upon completion of this study.
What if I haven't been practicing yoga for a long time?

Well then, we are so excited to introduce to you the idea of yoga as (re)connection, unity, and bringing together what's been separated. This study is primarily a Biblical study of embodiment – we'll spend the first hour of each session in a lecture and reflection format. The second hour will be a yoga class that will help you embody the material more deeply. Our instructors are experts at offering modifications, and encouraging you to go at your own pace and listen to your body. No matter how long you've been practicing yoga, you will be deeply encouraged, inspired, and stretched by this material.
Is this what you teach in your 200hr Yoga Teacher Training?

Yes and no. This is a small taste of what we explore much more deeply in our 200hr program. This material is the framework for how we study asana or the shapes we make in a yoga practice, how we sequence a class to help make space for others to safely and holistically draw near to God, how we understand anatomy and physiology, how we lead meditation and prayer practices. Essentially, this 15 hour training is the tip of the iceberg!
If you have any further questions, please email training@theyogaabbey.com.
JOIN US FOR THIS TRANSFORMATIVE STUDY
Pay in Full or in 3 Installments
$449
Learn The Yoga Abbey's exclusive approach to yoga, prayer, and embodiment (you won't learn this material in this way anywhere else).
6 hours of in-depth Bible Study and Lecture
6 hours of Jesus-centered yoga and meditation classes
Downloadable manual with weekly journaling prompts

Access to the session recordings forever!

15 hours of Continuing Education Credits with Yoga Alliance
All purchases are final.
THE YOGA ABBEY
Your body is a good place for God's Spirit to dwell.